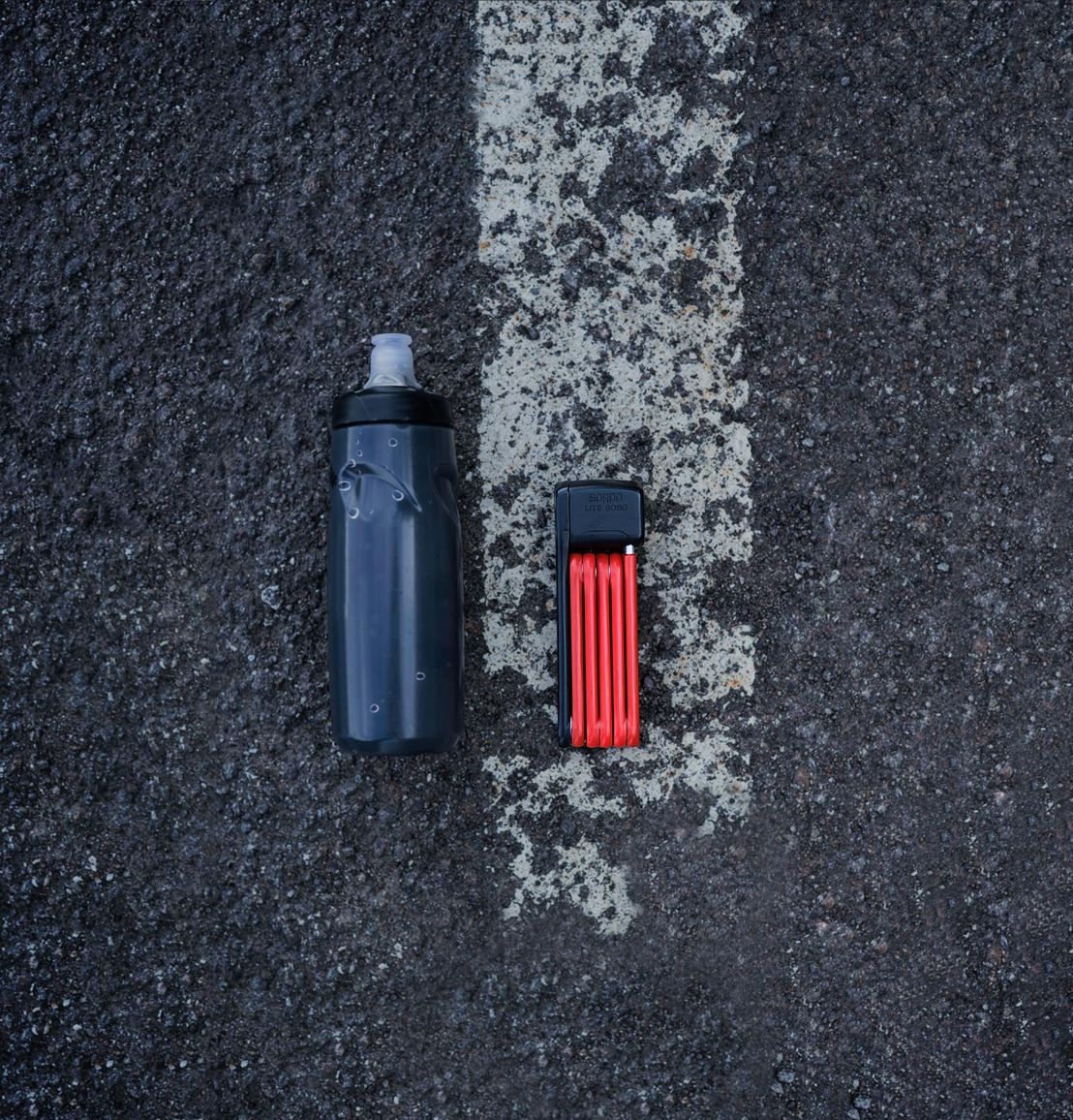 INTRODUCING THE ABUS BORDO™ LITE
When Weight and Security Matter Most
Wednesday, October 25, 2017 — CHICAGO, IL. - ABUS - www.abus.com - the world leader in mobile security releases the lightweight and compact version of their world-class folding locks; The Bordo Lite 6065.
The Abus Bordo Lite is an entirely new kind of bike lock, offering light-weight flexibility in a compact design. The Bordo Lite is constructed with 5mm thick, light materials and ferrous alloy connected with special rivets. It features a premium cylinder for high protection against picking, and an extra-soft coating to prevent damage to your bike.
Designed with a high level of security, and weighing in at 450 grams (1.43 lbs), this lock won't weigh you down on the next weekend hammer fest, a day on the trails or weekend bike camping trip. The compact size easily fits into a jersey pocket or hydration pack and is perfect for mid-ride coffee or post-ride adult beverage stops.
Features:
Weight 431 grams (1.43 lbs)

Snap closure means the key doesn't need to be inserted to close lock.

Link construction allows compact folding

Silicon cover for the lock body with 'soft touch' properties

Level 7 Security (on scale of 1-15)

Compact size. Available in two lengths, 60cm and 85cm.

Retail: $59.99, 60cm length; $69.99, 85cm length