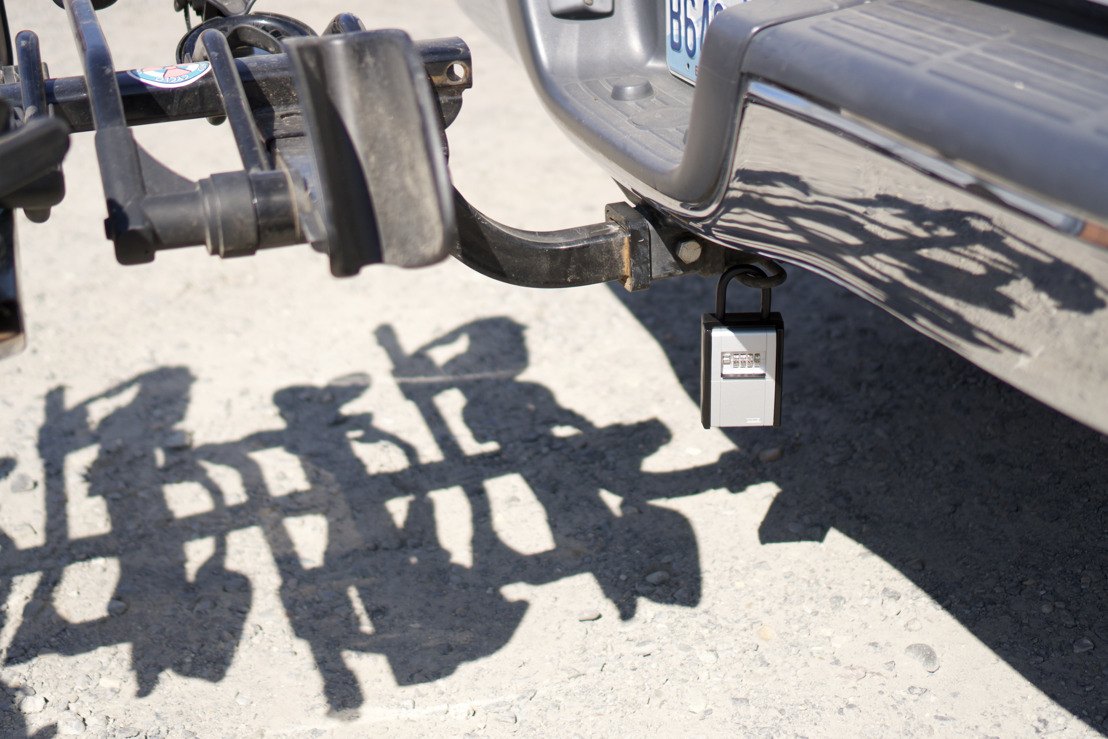 INTRODUCING THE ABUS KEYGARAGE
A Simple Solution To Secure Your Keys While You're On The Trail
Thursday, October 12, 2017 — CHICAGO, IL. - ABUS - www.abus.com - Leave worry behind on your next ride -- lock up your keys before you go with ABUS's KeyGarage. Bringing over 90 years of experience in innovative security solutions, the German lock manufacturer crafted the KeyGarage as the perfect way to protect your valuables while you bike. Just toss your keys inside, latch the unit onto something solid, and get on with your ride -- no need to worry about losing your keys somewhere along the trail.
The KeyGarage features a four-digit security code with 10,000 different code possibilities so you can be sure your keys are safe. A U-bolt allows for quick and easy securing before your ride, whether you're at your front door or a remote trailhead. Measuring at just 85 mm and 770 grams, the KeyGarage is easy to toss in your backpack so you are always prepared for your next ride.
What Makes the KeyGarage Different?
Versatile: Easily fixed to railings, fences, doors, gates, and more

Durable: Strong steel plate housing and pressure-cast zinc locking cover

Secure: Four-digit security code to protect your valuables
ABUS KeyGarage Features:
Solid metal housing

Locking cover made of zinc die-cast

4-digit individually settable code

Protective cover with sliding mechanism

Housing and shackle plastic coated (protects door from scratching)